Shopping Cart
Your Cart is Empty
Thank you for your business!
You should be receiving an order confirmation from Paypal shortly.
Exit Shopping Cart
Connecting Veterans and Resources while strengthening the local veteran community.
Date: Saturday May 21, 2022
Time: 9am - 5pm
Location: J.F. Gregory Park Richmond Hill, GA
Veteran owned and operated business in the local area that provides purchasing, gunsmithing, trades, transfers, Cerakote, and some amazing custom builds. Whatever your heart may desire, reach out to Ghost Coast and see what they can do, because their talent is extreme!

Savannah Holistic Chamber of Commerce
The Holistic Chamber of Commerce is an international organization of professionals, practitioners, business owners, and resource providers. The purpose of the organization is to connect more consumers with holistic and integrated options with health, wellbeing, lifestyle, and business.

A local, Veteran owned and operated business that focuses on fishing equipment. Specializing in soft plastic baits and custom air brushed crank baits. Grab some bait here and go enjoy some fresh air to relax and decompress.

A local, Veteran owned and operated business that takes you on tour of the beautiful historic district area of Savannah on a bike. Providing bikes gives the ability to see more, cleaner for the environment, and healthier. $1 from every sale goes to local charities.

GI The Hair Doctor specializes in therapeutically solving skin and hair care issues. Their products are formulated to resolve hair loss, skin disorders, bodily aches and pains, and many other skin and haircare problems.
M.A.G.I.C. Insurance Agency
The goal of Mitchell's Advisory Group, Insurance Consultants, or MAGIC Insurance Agency, is to "Educate Medicare Eligibles about all of their Medicare health plan choices and help them choose the best plan that fits their needs!"

Gulfstream Aerospace offers Veteran and Family Member Employment Opportunities and is a VA OJT provider. For Active Duty servicemembers, Gulfstream is a Department of Defense certified SkillBridge Program participant which offers servicemembers internship opportunities while they are within 180 days of their separation window. The DoD SkillBridge Program eases the transition from active service to the civilian workforce.

Team Savannah for Veterans
Team Savannah for Veterans is a local non-profit serving veterans in Chatham, Effingham, Liberty, and Bryan counties.
Their mission is to help those fighting internal wars through diverse events and initiatives.
Assists with clothing items, household/bath items, as well as connecting veterans and their families to other local organizations to better assist their needs.
The Dive Savannah is a catering company with some amazing food and a nonprofit with a tremendous outreach mission to help the homeless population in downtown Savannah. They operate a day center, work training programs, life plan services, provide essential items, and so much more to the homeless population, including numerous Veterans.

Combat Veterans Motorcycle Association (CVMA) 25-2
CVMA 25-2 provides a family environment along with motorcycle therapy.
The American Legion JE Lanier Post 27 in Richmond Hill. Programs include but are not limited to, The Boys State Program, Post 27 Veterans Children Scholarship, The American Legion Oratorical Contest, and and can be summed up by the Preamble to our constitution.
Their mission is to assist veterans living with disabilities, while inspiring disability awareness through public education and advocacy.
The Warrior Alliance helps Warriors and their families achieve a fulfilling civilian life by promoting collaboration between the organizations that can support them during the transition from military service.
Honor Flight Savannah, Inc.
Honor Flight provides a no-cost travel program to and from Washington DC. This includes lodging and meals to all Veterans to visit the monuments and memorials dedicated to their service. Their programs not only searches for Veterans to send to DC, but also for guardians for those Veterans. Find out more about their missions at the links below.

Combat Boots 2 The Boardroom
Their mission is to transform lives by promoting the economic independence of veterans and their families. They help each client transition into the workforce by providing professional development training, full-service image makeovers, and life coaching, while underscoring the intrinsic dignity of each individual advancing into the workplace.

The Veteran Administration CBOCs (Community Based Oupatient Clinic) provide basic need items to veterans via the VA medical clinics and hospitals. They also provide volunteers in the VA clinics. VA Voluntary Services from the Savannah area will be at the festival.

Serving the homeless population living in camps in many different ways. Divine Rest, Inc. is a 501C3 Non-Profit providing guidance, support, and housing for women who are in need of a fresh start. They have provided bottles of water, socks, tents, tarps, portable showers, food, and much more to those living in the homeless camps.
Veterans of Foreign Wars (VFW) Post 7331
VFW Post 7331, located in Richmond Hill, focuses on Veteran advocacy, VA claims, and separation assistance. They also provide financial grants and student veteran services. Meetings are on the 4th Monday of every month at 18:30.

U.S. Military Vets Motorcycle Club
To provide a club for qualified male military veterans which offers brotherhood an opportunity to establish relationships with other military veterans who have served in the defense of the United States of America.

American Corporate Partners (ACP)
American Corporate Partners (ACP) is a national nonprofit organization focused on helping returning veterans and active-duty spouses find their next careers through one-on-one mentoring, networking, and online career advice.

Team Red White Blue (RWB)
Team Red White Blue enriches the lives of veterans through fitness and social activities. The local RWB teams engage not only in running activities but also participate in rucking and many other community engagements.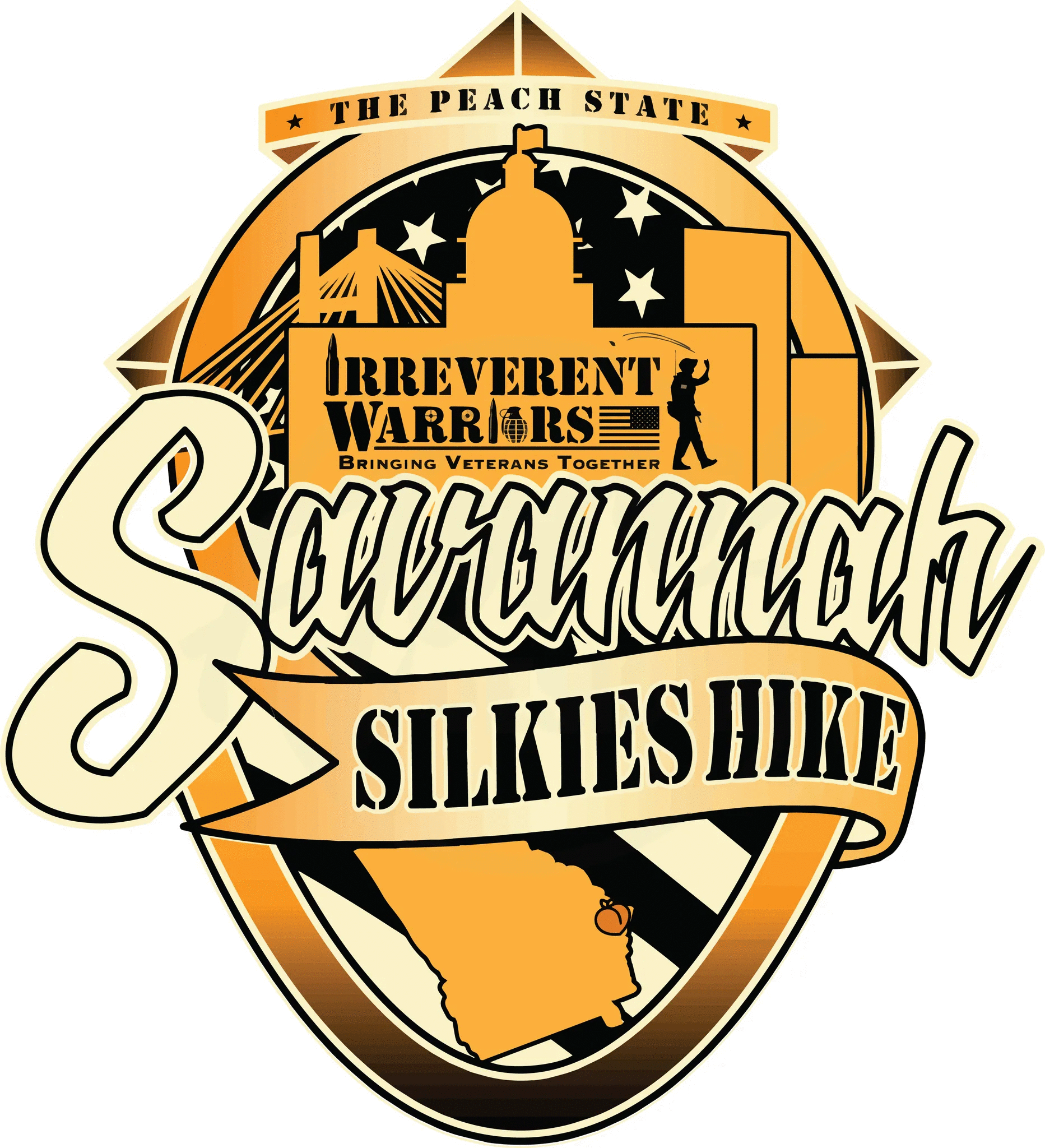 A Veteran Non-Profit providing opportunities for Veterans to come together using humor and camaraderie to improve mental health and prevent veteran suicide. These opportunities include creative engagements, events, and strong Veteran-based support networks.
Independent Electrical Contractors Association (IEC)
Providing opportunities for careers in the electrical field as well as apprenticeship education. IEC connects people and companies, operating a shared manpower program, with an apprenticeship program certified by the US Department of Labor.

As a veteran-founded nonprofit, National University offers military tuition discounts and scholarships for veterans and dependents. In addition to online programs, military students have access to classes on military bases nationwide and NU's Veteran Center easing the transition from military to civilian life. As a Yellow Ribbon school, NU accepts the post 9/11 GI Bill.

The YMCA of Richmond Hill provides special services for the military community. Military rates, free membership for spouses who significant other is deployed, DOD respite hours for child care, and etc..

Supportive Services for Veteran Families (SSVF) To rapidly rehouse homeless Veteran families and prevent homelessness for those at imminent risk due to a housing crisis. SSVF provides eligible Veteran families with outreach, case management, and assistance in obtaining VA and other mainstream benefits that promote housing stability and community integration.
Vet Center counselors and outreach staff, many of whom are Veterans themselves, are experienced and prepared to discuss the tragedies of war, loss, grief and transition after trauma. Vet Centers are community-based counseling centers that provide a wide range of social and psychological services, including professional readjustment counseling to eligible Veterans, active duty service members, including National Guard and Reserve components, and their families.

Do you provide services to our local service-members and/or veterans? Are you interested in becoming a part of this event, fill out an application today. Vendor applications must be submitted by May 6th.

Non-Profit Vendor Application

If you are a non-profit, school, VSO, or a business that will not sell products, submit your application using this link.




Click this link if you plan to sell products during the event. Vendors are not allowed to sell Alcohol or CBD products. We do request that vendors provide a brief list of goods sold and those goods are related to Military/Veterans and their families.



/